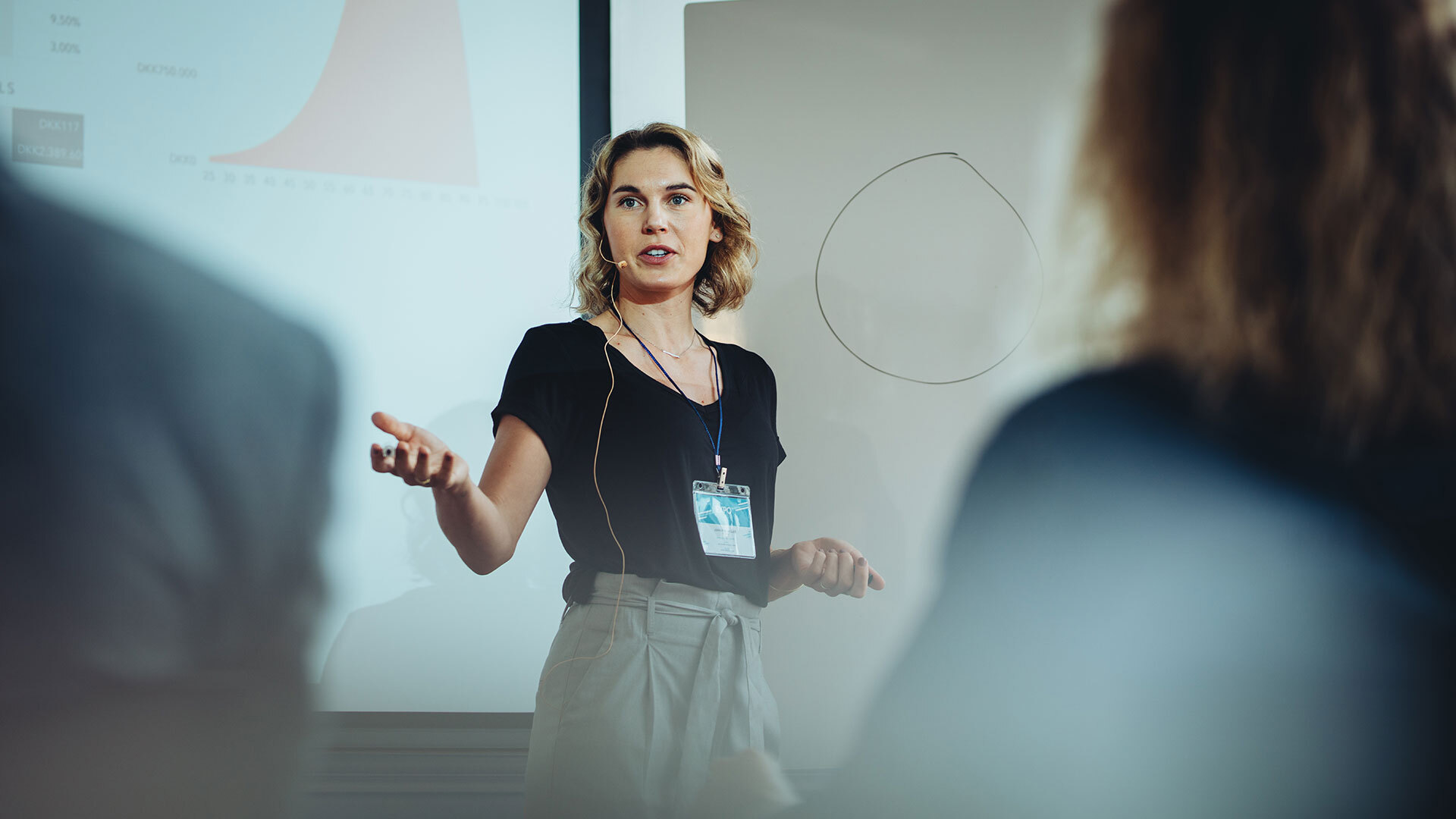 Marketing for Coaching Companies: 6 Key Strategies
There are 60,000 coaching businesses in the US alone, and many more in the UK and across the globe.
But how do you tell the good ones from the bad? And how can marketing help?
The key thing the best coaching companies (like BH&P client DX Learning) have is a unique point of difference. A sense of why they exist, what problem they solve.
Without a purpose, and an integrated strategy to amplify your message, your firm could easily get lost in the sea of providers.
We'll share six key marketing strategies to help scale any coaching business. These are based on our experience working with coaching and professional services businesses over the years - and they're proven to work.
Here's what you'll learn:
How to define your target audience

How to define your brand essence

How to create content & emails that resonate

How to use social media to reach more people

How to use paid advertising to drive traffic to your website

SEO, and building your online reputation with guest blogging and podcasts.
Here's a bonus tip:
If you're serious about scaling your coaching or consultancy business, you need a marketing agency that specializes in helping coaching businesses grow. A good agency can help you develop a custom marketing strategy that fits your specific needs and goals.
We've worked with many businesses over the years, and we know what works. If you're interested in learning more about how we can help you scale your coaching business, you can skip reading this very long article, and get in touch with us.
1. Defining Your Target Audience
Unless you know exactly who you're targeting, what their wants, desires and pain points are, you're unlikely to attract them to work with your coaching business.
First, a few definitions:
What is a Target Audience?
A target audience is a group of people who are most likely to be interested in your products or services. They share certain characteristics, such as demographics, psychographics, and behaviors. By understanding these characteristics, you can create marketing messages that resonate with your target audience and persuade them to buy from you.
What is an Ideal Client Persona?
An ideal client persona is a fictional representation of your ideal client's demographics, psychographics, and behaviors. An ideal client persona helps you better understand your target audience and create marketing messages tailored to their needs.
If you're unsure whether your personas are still fit for purpose, here are a few ways you can validate who you're targeting:
Talk to your coaches, and your sales team as they're in touch with your target audience on a daily basis. They can give you valuable insights into what your target audience is looking for and what motivates them to buy from you.

Analyze your website traffic data to understand your target audience. For example, you can see what pages on your website are most popular and what keywords people are searching to find your website.

Look at your social media analytics to give you insights into your target audience. For example, you can see what demographics your followers are, what content they engage with most, and what hashtags they use.

Use customer surveys to get feedback from your existing customers about their needs, pain points, and what they're looking for in a coaching business. You can use a survey tool like SurveyMonkey or Google Forms to create and distribute your survey.

Conduct focus groups to get feedback from a small group of people about your target audience and personas. You can recruit participants for your focus group through your website, social media, or other channels.
2. Defining Your Brand Essence
Once you know who you're targeting, and what they need, you can begin to focus on why they might want to engage with your coaching business.
Without a WHY, there's very little point in asking "how can our coaching business generate a sustainable pipeline of new clients?"
Here's an example.
Wellbeing coaching is on the rise. The Primal Health Coach Institute predicts the health coach market will be worth $84.5bn by 2027 as the number of patients with chronic illnesses or obesity that seek coaching for support, is driving this value-driven growth.
In the US, the average coach is a Ph.D. or M.B.A graduate, with at least two decades of work experience.
This may qualify them to coach. But it isn't enough to set them apart.
Imagine yourself in a classroom full of the best coaches and/or business coaching services in your niche. Now create a scorecard for the things you do, and the way you do them.
What would you get an 'A' grade for, where nobody else would? What's your unique point of difference? Your methodology? Results? Location?
Conducting a Brand Key workshop – ideally facilitated by an external agency – helps you reach a deeper understanding of your unique point of difference.
The idea is simple: start by gathering divergent market information, existing customers, and competitors, and then begin refining this, until you reach a single-minded brand essence for your coaching business – a simple 2-3 word description, which all your marketing activity will hang upon.
Here are a few brand-building resources to help you refine your "why" – or at least provide a little inspiration.
3. Leveraging Email and Content Marketing to Acquire Coaching Clients
Crafting Engaging Content to Attract More Clients
Have you ever received one of those enticing emails promising 100 new clients in a week? Let's be real, there's never a shortcut to genuine success.
Generic emails overpromising how to get clients, without considering specific contexts of each recipient's journey, results in disengagement, trashed emails and missed opportunities.
Remember, every coaching company has its unique point of difference. Sustainable growth requires a strategic, inbound approach.
Essentially, the context and content should align. Inbound emails should be tailored to directly address recipients' immediate, contextual needs, or recent interactions, with your business coaching services.
What have they recently bought? Which webpages did they visit?
This way, you then provide relevant, insights and support to continue to nurture conversations with contacts.
Building Client Trust Through Effective Email Updates
The uncomfortable truth: everyone hates a newsletter. Companies talking about themselves, their latest cake sale, new hires, client wins and success stories.
But people DO love content. Ideas, stories, tools and techniques they can use right away.
And it remains true that email marketing is the cheapest and most effective way to communicate directly, digitally with customers and prospects.
Good email content marketing for coaching companies isn't just about sending regular updates, but offering your expertise and helping subscribers/clients. By including recently published articles, this is how to get clients exposed to your knowledge around coaching industry discussions and trends.
Over time, building this out into content streams based on areas of specific interest, using it to create predictive lead scoring for prospects, or to give loyal customers more of the content they love, is.
4. Social Media Marketing for Coaching Companies
Social media is a powerful tool that's vital to marketing a coaching business effectively. By following the tips in this section, you can use social media to reach a wider audience, build relationships, and promote your services.
Start with a strong social media presence. This means having well-designed social media profiles that are up-to-date and informative. Use relevant keywords and hashtags so people can find you when they're searching for coaching services.
Create engaging content. This could include blog posts, infographics, videos, or even just short, thought-provoking tweets. The key is to create content that is relevant to your target audience and that will make them want to engage with you.
Be consistent. This means posting regularly and interacting with your followers. The more active your business is on social media, the more likely people are to see your content and remember you.
Build relationships. Social media is a great way to connect with potential clients and build relationships with other coaches. Be sure to listen, comment on other people's posts, share their content, and answer their question.
Promote coaching services. Once you've built a following, you can start promoting your coaching services on social media. You can do this by sharing testimonials from past clients, offering discounts or promotions, or simply letting people know about your service.
Track results. It's important to track the results of your social media marketing campaigns so that you can see what's working and what's not. You can use tools like Google Analytics to track your website traffic and social media engagement.
Outsourcing social media marketing. If you don't have time or resources to manage your own social media marketing, you can outsource it to a dedicated agency or use scheduling software like HubSpot.
LinkedIn Automation
LinkedIn automation is a great way to save time and scale your social media marketing efforts. With LinkedIn automation, you can automate tasks like sending connection requests and messages, and scheduling posts. This can free up your time to focus on other aspects of your business.
There are a number of different LinkedIn automation tools available, so you can choose one that fits your needs and budget. Some popular tools include LemList, Octopus or Zopto.
A Few Social Tips & Tricks
Infographics are a great way to share complex information in a visually appealing way. They're also easy to share on social media, which can help you reach a wider audience.
Coaches council article features (for example on Forbes or Chief) are a great way to establish yourself as a credible expert in your field. When you're featured in a coaches' council article, your name and expertise will be seen by a large audience of potential clients (note that there can be a significant fee to pay for this, so make sure you're in a position to leverage this, before signing up).
Use social media to run contests and giveaways to attract new clients. This can be a great way to generate excitement and buzz for a coaching business.
Use social media to host live Q&As to answer questions from potential clients. This is a great way to build relationships and show prospects that you're an expert in your field.
Bonus Tip: If you're using LinkedIn automation, be sure to use it in a way that is ethical and respectful. Don't spam people or send them irrelevant messages. Instead, use it to connect with potential clients who are genuinely interested in your services.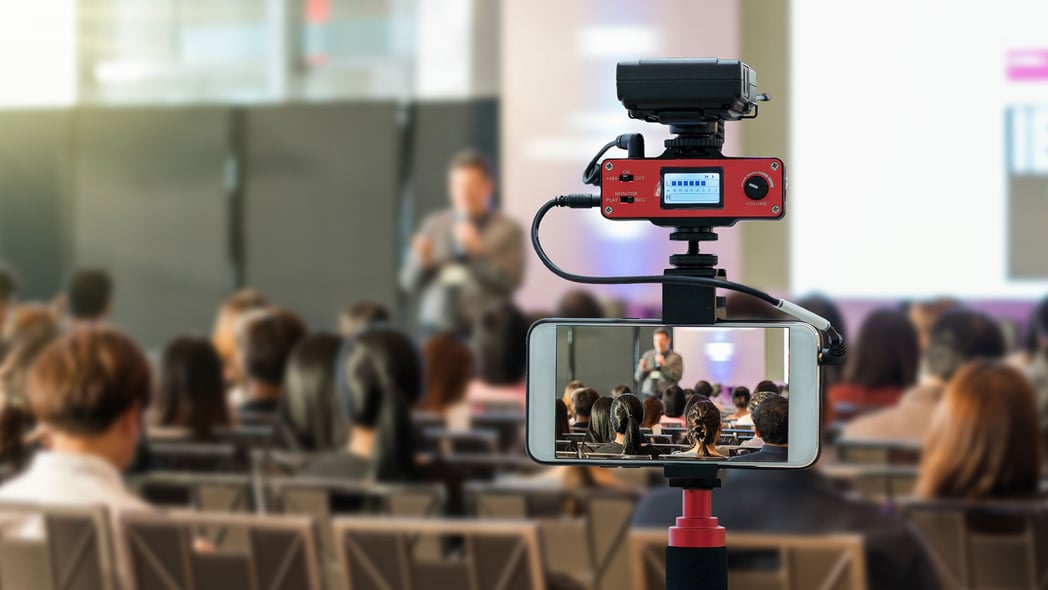 5. Maximizing ROI With Effective Paid Advertising
Paid Social Media Advertising for Coaching Companies
Paid social media advertising – whether on TikTok, Meta, LinkedIn or elsewhere - can be a powerful tool for reaching new clients and growing your coaching business. However, it's important to use paid social advertising in conjunction with organic social media activity to achieve the best results.
Organic social media activity is the content that you share on social media for free. This includes things like blog posts, infographics, videos, and social media posts. Organic social media activity is important because it helps you to build relationships with your audience and establish yourself as an expert in your field.
Paid social media advertising is the content that you pay to promote on platforms. This includes things like sponsored posts, promoted tweets, and Facebook ads. Paid social media advertising is important because it allows you to reach a wider audience with your message.
The key to using paid social media advertising effectively is to target your ads to your ideal clients. This means using the right keywords and targeting criteria to reach people who are likely to be interested in your services. You can also use paid social media advertising to run contests and giveaways, or to promote your blog posts and other content.
When used in conjunction with organic social media activity, paid social media advertising can be a powerful tool for growing your coaching business. By consistently sharing valuable content on social media and targeting your ads to your ideal clients, you can reach a wider audience and generate more leads.
Here are some additional tips for using paid social media advertising effectively:
Use clear and concise ad copy. Your ad copy should be clear and concise, reflect your unique positioning and brand essence, and clearly state what you're offering.

Use high-quality images and videos. Images and videos are a great way to capture attention and engage your audience.

Track your results. It's important to track the results of your paid social media advertising campaigns to see what's working or not.
Google Paid Ads
We don't normally like people who skip queues. But in this instance, it's a way to play to win!
Surround yourself with a team of experts in Google Ads and Strategy, and your business can shoot to the top of Google for keywords you wish to rank for.
Paid search ads may also be coupled with creative and relevant display ads to earn high-intent clicks, for example by retargeting previous website visitors, on third-party sites.
Retargeting is a valuable tactic to reach visitors beyond your own company's site. But it should be implemented thoughtfully. Users' experiences should be respected and not bombarded with intrusive ads - we've all been there.
6. SEO for Coaching Business: Enhancing Visibility and Client Reach
Keyword Strategy: How to Get Coaching Clients
Effective marketing for coaching companies is all about capitalizing on intent. There's no better indicator than what people – whether looking for career or wellbeing advice as an individual, or high-performance coaching, for example, in a major organization - are actually searching for.
SEO specialists, working in partnership with your content team, can help develop a keyword strategy to ensure content is both educational and easily discoverable by target audiences.
Through careful analysis of keyword data, the SEO Executive can guide the creation of searchable, thought leadership articles that align with what people are actually searching for.
On-Page & Off-Page SEO: Expanding Your Reach
In today's competitive online landscape, having a strong keyword strategy is just one piece of the SEO puzzle. An SEO consultant will often point to 'on-page' SEO tactics, like optimizing page titles and text to incorporate relevant keywords, and edit meta tags and descriptions to categorize content, on your website.
All of which indicate what your coaching business is all about to improve your reach and search engine rankings.
Off-page SEO requires more time, effort and risk. This includes guest blogging, where you collaborate with other, relevant sites in exchange for - ideally high-quality - backlinks to your site.
This not only enhances the visibility of the company's thought-leaders, but increases the number of links pointing to your site for traffic potential and increasing your domain authority.
To successfully execute this strategy, it requires an individual, or team, focused on identifying third-party opportunities best-aligned to the purpose of your coaching business.
Bonus Tip: To create high authority backlinks, and enhance your reputation, guest blogging or podcasting is a great digital strategy to do so. If one of your subject matter experts, perhaps a partner, consultant or founder, has the personality to host your own show, get started on the hunt for an agency, producer and topic! Start by guest-featuring on existing podcasts to boost your coaching reputation this way.
Sign Up
Join other savvy sales and marketing pros who receive occasional updates on our podcast, blog, insights, tips, and best practices in venture marketing.