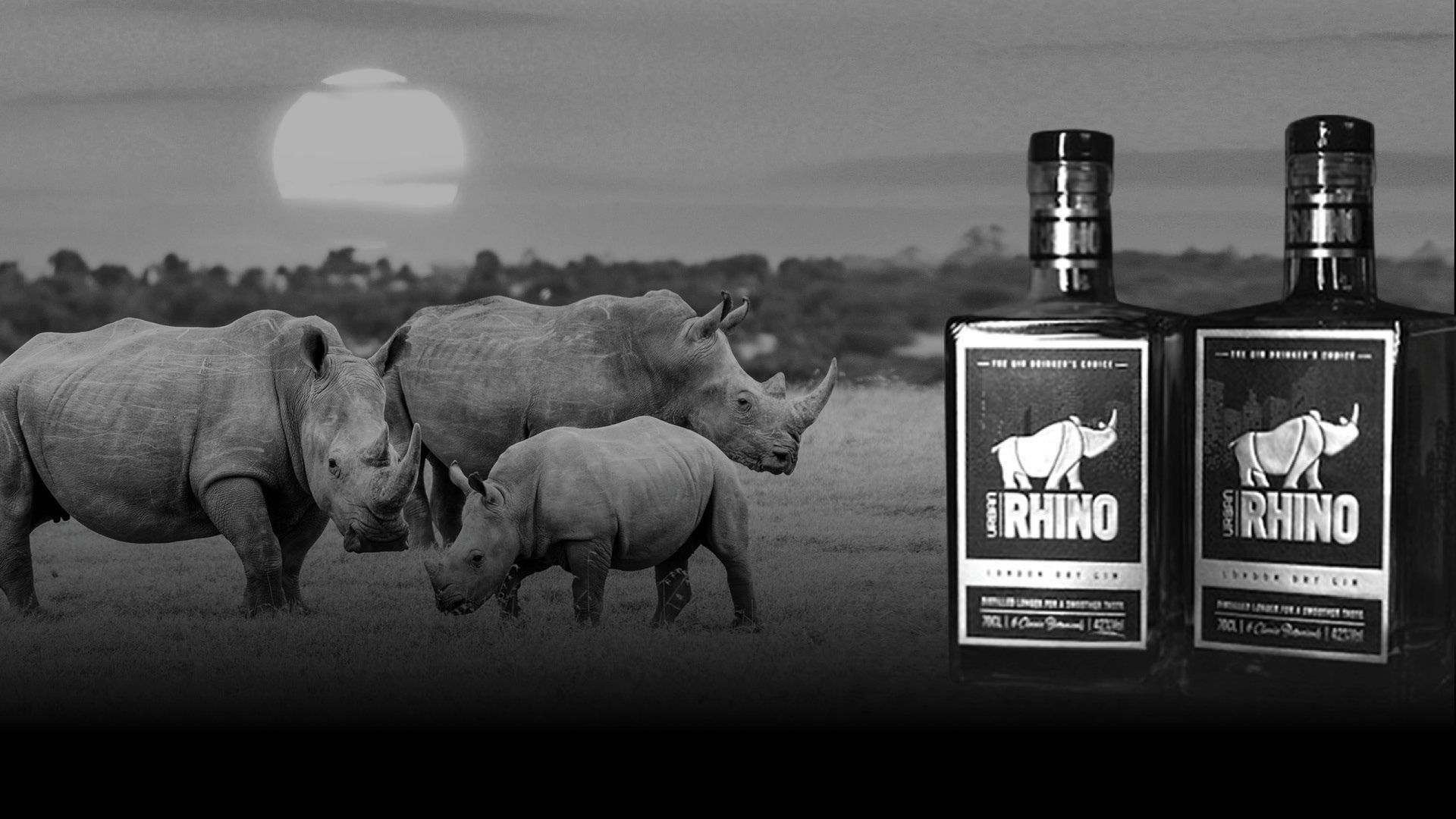 Urban Rhino Gin: A Journey of Rhinos, Compassion, and Craftsmanship
Back in 2012, Pete Richardson and Arrie van Deventer embarked on a shared mission rooted in compassion and a deep concern for the well-being of rhinos in South Africa.
Their extraordinary journey began when they encountered a baby rhino, orphaned by poachers who had killed his mother for her horn.
This heart-wrenching encounter ignited a spark within their hearts, propelling them to take action and create a lasting impact. Thus, The Rhino Orphanage, the world's first non-commercial facility dedicated to rescuing and rehabilitating orphaned rhinos, was born.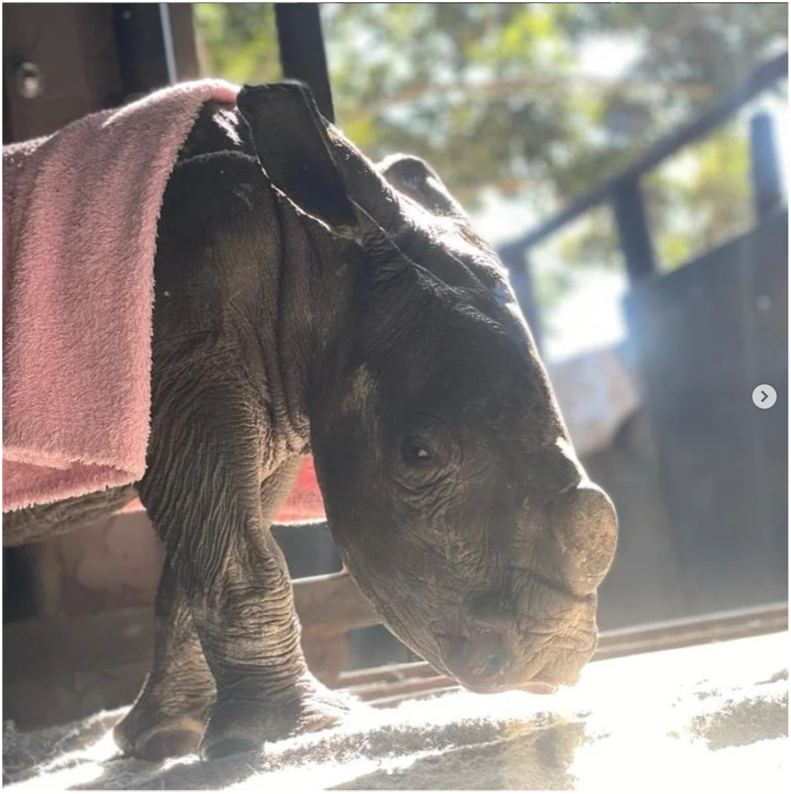 The Plight of Rhinos: A Battle Against Extinction
Rhinos once roamed Africa and Asia in great numbers. But they now face an unprecedented threat of extinction. At the start of the 20th Century, their population stood at approximately 500,000. However, due to persistent poaching and habitat loss, this number plummeted to a mere 70,000 by 1970. Today, with relentless pressures from poaching and dwindling habitats, only around 27,000 rhinos remain in the wild.
The critical situation has led to the extinction of species such as the western black rhino and the northern white rhino in their natural habitats.
The Rhino Orphanage: A Haven of Hope and Healing
Pete Richardson and Arrie van Deventer established The Rhino Orphanage in 2012. This sanctuary, located in the Limpopo Province of South Africa, became a safe haven for vulnerable baby rhinos left traumatized by the loss of their mothers. With immense dedication and care, the team at The Rhino Orphanage provide the necessary support and rehabilitation for these innocent creatures, enabling them to heal physically, emotionally, and mentally.
With more than 112,000 followers on Instagram alone, the rhino orphanage has captured the hearts and minds of many, with a story of great challenge – and a glimmer of hope.
Urban Rhino Gin: Crafting the Spirit of Purpose
A man of many careers – journalist, sports and golf resort marketer, and co-founder of The Rhino Orphanage, Pete Richardson's journey has recently taken an unexpected turn.
A chance encounter at the Five Bells Pub in Newbury, where he met Belinda from Waterberg Rhino UK, set in motion a series of events that led Pete to acquire the White Rhino Gin Company and the Urban Rhino Gin brand.
Urban Rhino Gin offers an unprecedented opportunity to tell the story of The Rhino Orphanage, helping preserve rhinos, by engaging gin enthusiasts worldwide.
Crafted with meticulous care and precision at the award-winning In the Welsh Wind Distillery, Urban Rhino Gin embodies the spirit of a generation. It's more than just a drink; it's a symbol of commitment, sustainability, and relevance. This exceptional London Dry Gin gin allows gin enthusiasts to revel in the pleasure of enjoying a fine spirit while actively contributing to the conservation of critically endangered species.
BH&P: Guiding Purpose-Driven Growth
As BH&P proudly welcomes Urban Rhino Gin as its newest client, they continue their legacy of fostering purpose-driven growth. As a pending B Corp, our expertise lies in crafting creative branding strategies and driving e-commerce growth for organizations that make a positive difference in the world.
With collaborations with purpose-driven brands such as The CrimeStoppers Trust, Sea Change Wine, DX Learning, and Future Planet, we've developed our ability to amplify impact and engage audiences through compelling storytelling and innovative marketing approaches.
It gives us a lot of joy and pride in our work.
Unveiling the Journey: Legacy Edition, Brand Refresh, and Crowdfunding
Urban Rhino Gin's journey unfolds through a series of compelling chapters. The limited Legacy Edition serves as a poignant reminder of the urgency surrounding rhino conservation efforts, with each bottle individually numbered. By acquiring a Legacy Edition bottle, gin enthusiasts become part of a collective movement, contributing directly to The Rhino Orphanage and supporting the vital work carried out by Pete Richardson and his dedicated team.
Looking ahead, Urban Rhino Gin is preparing to embark on an exciting brand refresh and crowdfunding campaign. This innovative initiative will invite gin aficionados and conservation enthusiasts to play an active role in protecting and preserving rhinos. Through this campaign, supporters will have the opportunity to accelerate the growth of The Rhino Orphanage, foster awareness about the Waterberg Biosphere Reserve, and amplify the call to action for rhino conservation.
The funding, as well as contributing directly to the cause, will be used to help build a sustainable brand, with emphasis on environmentally friendly bottles and packaging, and the launch of new product lines including an African Botanicals variant, new rum and vodka lines and opening up new markets around the world.
The Venture Marketing Journey Continues …
Urban Rhino Gin stands as a testament to Pete Richardson's determination to protect and preserve rhinos. Pete and Arrie's initial encounter with a baby rhino sparked a profound journey that led to the creation of The Rhino Orphanage.
Today, Urban Rhino Gin intertwines the realms of gin and conservation, allowing individuals to savour the joy of a delicious spirit while actively contributing to the preservation of these magnificent creatures.
BH&P are humbled, grateful, and excited to have been selected to support with Urban Rhino Gin on its journey, and we are dedicated to helping making a positive impact. This is the third venture marketing client signed by BH&P in the last few months alone, where – for clients with purpose - the agency forfeits fees in return for a share of growth.
Let's raise a glass to the remarkable partnership between Pete Richardson and Arrie van Deventer; the vital work of The Rhino Orphanage; and the enduring spirit of Urban Rhino Gin. May it inspire a generation to stand up for rhinos and protect the wonders of our natural world.

Sign Up
Join other savvy sales and marketing pros who receive occasional updates on our podcast, blog, insights, tips, and best practices in venture marketing.