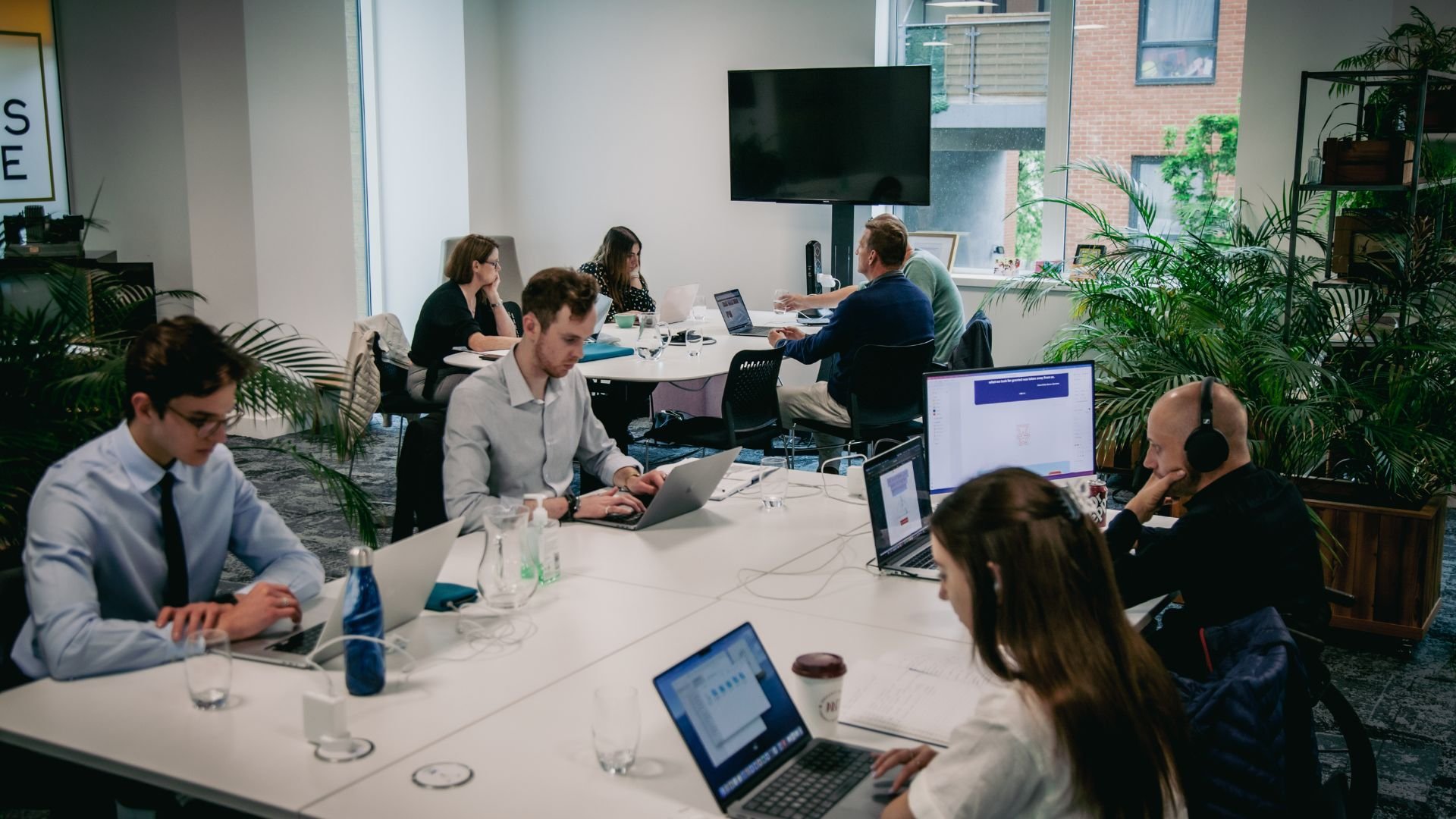 My Work Experience Week with BH&P | Evie Bassett
Since my first GCSE Business Studies class, advertising and marketing have always been the side of business that's interested me most.
When the opportunity arose to seek work experience for a week, I decided to take the chance to explore something I'm passionate about while experiencing life in an office environment. Honestly, I wasn't expecting much. I anticipated the tasks of an Assistant to await me. Perhaps make the odd cup of coffee. What I walked into at BH&P exceeded all my expectations…
Monday
The week kicked off with a team meeting. BH&P's upcoming week's plans and actions were discussed amongst the entire team, from the creative and design team to SEO and actions per client manager. Everyone then welcomed and introduced themselves to me and described their roles within the company.
My personal support manager for the week was Sophia. Sophia is one of BH&P's Account Managers, serving multiple clients overseas in the US. I set to work on learning more about the art of marketing by completing a HubSpot Academy course. I then had to set up a few accounts and profiles to communicate internally with the team on outstanding projects.
The rest of the day, I attended various meetings where I'd learn more about the agency's diverse clients. At the same time, I began understanding how BH&P work with them to drive high-performing growth strategies and impactful campaigns.
DX Learning was the first client I engaged with. As a Chicago-based company, I met their passionate CEO, Alex Draper, via Zoom. Besides DX, I researched BH&P's other dynamic clients to familiarise myself with their portfolio.
Tuesday



On Tuesday, I continued with my HubSpot Academy course. Additionally, I had the opportunity to read and edit a few content pieces. These were to support DX Learning in their efforts to educate leaders on creating positive atmospheres in the workplace. Not only for their company, but equally their colleagues in the workplace.
I also read and drafted some captions for a scheduled social post about women in eCommerce for TradeBridge. This was such a fascinating read!
Later, I joined a meeting concerning a different organisation, Stay Energy Safe, and the campaign that BH&P had created for them raising awareness of energy theft.
Wednesday
We had another team meeting for the agency to check-in mid-week on live work. Later, I sat in on a dashboard presentation meeting for DX. Sophia expertly presented the key performance stats for the month. I felt this was a great way to see how BH&P update their client on their monthly deliverables and progress for DX.
For lunch, we all went to a local restaurant for a team lunch which was really fun. For some pizza, no less! I felt this was a great way to get to know the talented team outside their busy daily schedules.
Later, I proofread some more articles for DX. Sophia then asked me to review a case study video for DX. This was scheduled, filmed and edited all remotely back in the UK. I shared some feedback on the overall message of the video to ensure it resonated with their ideal audience.
Thursday
On Thursday, Becky, Sophia and I visited London. The three of us took the Elizabeth Line. It was my first time.
We went to film a case study with Mark Coxhead, the CEO of TradeBridge. It was such an insightful experience. I learned a lot about the dynamics and client-agency relationship between BH&P and TradeBridge.
Becky then took Sophia and I to lunch at a beautiful place in Soho before attending a few more online meetings in the afternoon about advertising results and data for DX.
Friday



Sadly, Friday was my last day at the agency as my week's work experience came to a close.
Following our end-of-week team meeting, Ed, one of the Account Executives, tasked me with finding some blog article images. This one was for a BH&P website article Becky wrote on the agency's goals of becoming a B Corp business.
I also found time to write this very blog you may be reading now!
Overall, I had an amazing experience at BH&P. I'd like to thank the team for being so helpful and friendly during my time in the office. To anyone who's interested in a career in marketing, I would highly recommend this agency and this experience to you.
Thank you for reading!
The marketing industry is one of the most rapid and in-demand industries in the world. It's also one of the hardest to break into.
If you're a driven student, like Evie, and searching hard for work experience, internships or placements in marketing and advertising, we want to help you.
To get started and progess your career at a growing agency, get in touch or submit your CV here.
Sign Up
Join other savvy sales and marketing pros who receive occasional updates on our podcast, blog, insights, tips, and best practices in venture marketing.