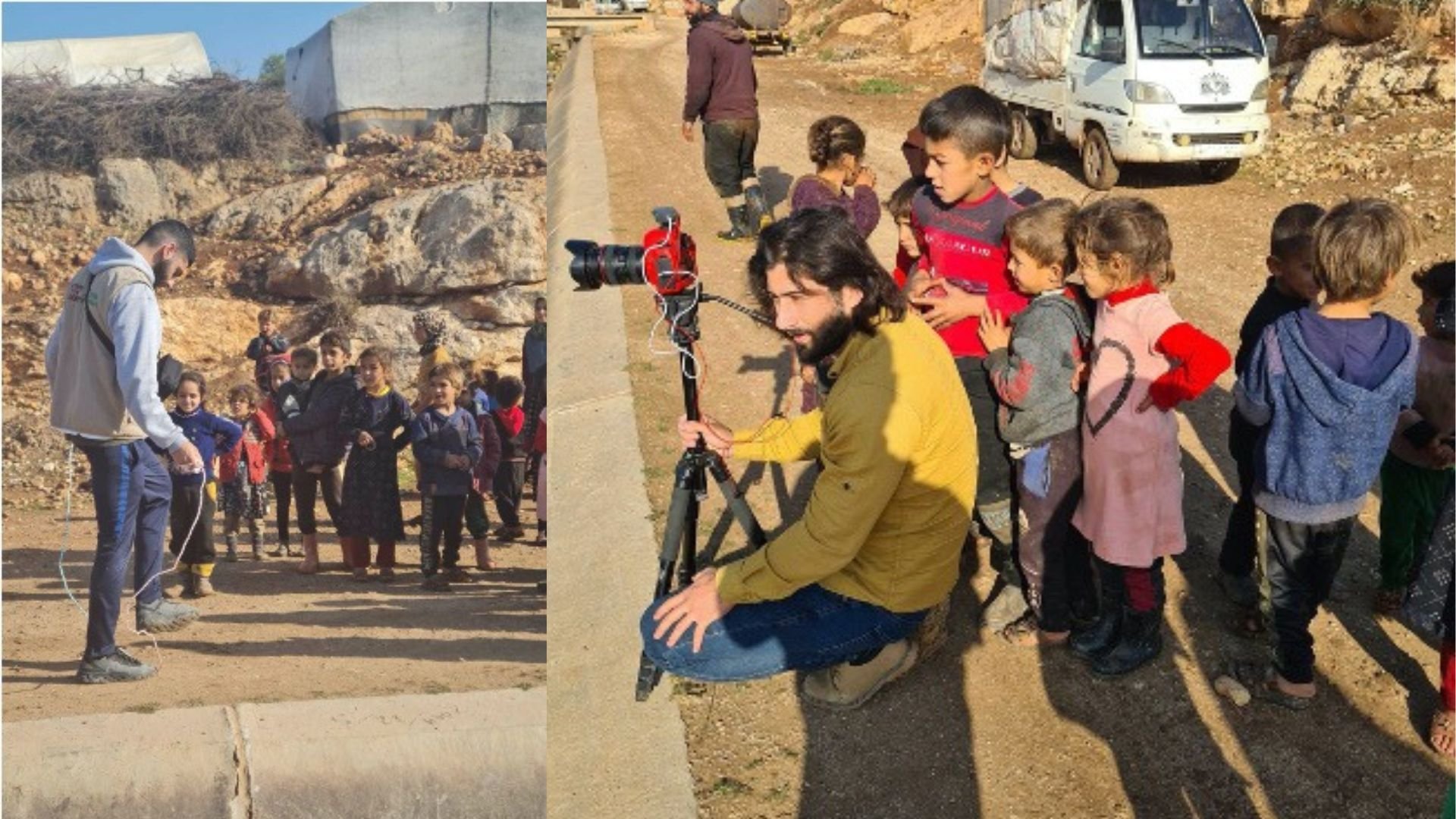 Empowering Syrian Refugees: A Volunteer's Story of Delivering Aid
In November 2022, Hasan, SEO Executive at BH&P, traveled to North Syria to volunteer with Action for Humanity, a relief charity that provides aid and support to refugees affected by the ongoing war and conflict.
Here's Hasan's story of a powerfully humbling experience of providing food, water, toys, medicine and basic necessities to those suffering. Donations are still open, and you can donate as little as £10 to go towards essentials to improve the lives of millions of innocent refugees and to those who've been affected by the recent earthquake in Syria.
Empowering Syrian Refugees
The conflict in Syria has created one of the world's worst humanitarian crises, with millions of people displaced and in need of assistance. According to the United Nations, over 14.6 million people have been affected by the conflict, with over 6 million internally displaced and more than 5 million refugees seeking safety in neighbouring countries. I have observed the hardship and suffering that the Syrian people have endured for many years through the media. However, after seeing members of my family and friends delivering aid personally whilst putting a smile on the faces of displaced families through simple acts of kindness, I was inspired to take part in a charity trip.
As a charity volunteer for Action for Humanity, I had the opportunity to visit war-torn North Syria in November, and deliver aid to refugees. This trip was a life-changing experience, filled with moments of sadness, joy, and lessons that will stay with me forever. The purpose of the trip was to provide aid (access to clean water, electricity, food and medicine) and support to those who have been affected by the conflict and to bring attention to their struggles.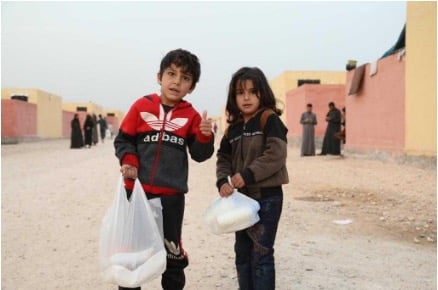 Day 1: Meeting with Orphans and Widows
The first day of our trip was spent meeting with orphans and widows who had been affected by the conflict in Syria. This was a humbling and emotional experience, as we listened to their stories and learned about their struggles.
The widows spoke of losing their homes, husbands and other family members, and how they were struggling to rebuild their lives in the face of extreme adversity. Despite the hardships they faced, they still managed to smile and show gratitude for the help they were receiving. This resilience and determination was truly inspiring and a powerful reminder of the human spirit.
Day 2: Visiting Refugee Camps
The following day was spent visiting the refugee camps, delivering food, water, and gifts to families and children. The conditions in the camp were bleak, with basic amenities and limited resources. The children, however, were overjoyed to receive basic toys, which brought a ray of sunshine to the otherwise grim surroundings.
The families were also appreciative of the food and water, which were desperately needed. It was heart-warming to see the impact that our small act of kindness had on the lives of the refugees. This experience showed me the power of giving and how even the smallest of gestures can bring hope and joy to others.
Day 3: Visiting the New Village
The last day of our trip was spent visiting the new village that was being built for the refugees. This was one of the highlights of the trip, as it provided hope for a brighter future for the refugees. The houses were well-constructed and equipped with basic amenities, and it was nice to see the extra facilities for the community such as a school and health centre. The facilities were being built with the aim of helping refugees start a new life and provide their children with a better education.
This visit was a powerful reminder of the importance of education and how it can change the lives of children and families. It was also an opportunity to see the impact of the aid that was being delivered, and to understand the importance of continuing to support refugees in their journey towards a better future.
Key Lessons I Learned
Empathy: Spending time with the refugees and hearing their stories helped me understand their struggles and pain. This has made me more empathetic towards people who are less fortunate.

Gratitude: Despite their hardships, the refugees were still grateful for the help they received. This taught me the importance of being thankful for what I have and to appreciate life's simple pleasures.

Resilience: Seeing how the refugees have managed to rebuild their lives in difficult circumstances was truly inspiring. This experience has taught me to be more resilient and to never give up, even when faced with challenges.

The power of giving: Delivering aid to the refugees brought joy to their lives and helped improve their living conditions. This has shown me the power of giving and how small acts of kindness can make a big impact.

The importance of education: Visiting the local schools reminded me of the importance of education. Providing children with an education can change their lives and give them a better future.
A Life-Changing Experience
My experience as a charity volunteer delivering aid to Syrian refugees was a humbling and enriching experience. The resilience and gratitude of the refugees, despite their circumstances, was truly inspiring.
This experience has taught me valuable lessons and has given me a new perspective on the importance of empathy, kindness, and giving. I am grateful for the opportunity to help and will always cherish the memories of the trip, especially with the Syrian ground team who were so hospitable. Lastly, I wanted to say a massive thank you for all of your kind donations which will hopefully ease the hardship and suffering of the Syrian people.
Sign Up
Join other savvy sales and marketing pros who receive occasional updates on our podcast, blog, insights, tips, and best practices in venture marketing.