Managing Director Becky Holland Features on 'The Idea' Podcast
There are many advertising and marketing podcasts out there, but Nick Moore's "The Idea" series is a 'must listen' for clients and agencies alike.
They're always thought-provoking, infinitely listenable, consistently relevant and full of wisdom from the man himself and his well-chosen guests.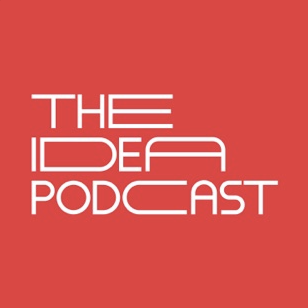 BH&P founder Becky Holland features in the latest episode, alongside Leigh Baker, and Marc Nohr, Group CEO of Miroma Agencies, discussing the future of marketing and advertising, and sharing her ever-optimistic view of what's coming down the line.
Listen on Apple or Spotify now.

We've also shared with you the full-cut interview, answering some key questions marketing and agency leaders will be considering at the moment.

Jump to:
Who are you?
I'm Becky Holland, founder and managing director of creative agency BH&P. We specialise in working with challenger brands and companies that have complex or hard-to-articulate propositions – so lots of tech, charities, fintech, financial services- but also leadership development, placemaking, nutrition and wellness, even automotive.
Anyone that's doing something clever or interesting – trying to make a change.
For us, it's all about the quality of the idea – about saying something that will truly change how someone thinks and feels, so they will act on it. And then making sure that we do all the digital, whizzy stuff in the background so that everything we do is measured and managed to get clients the best ROI.
How is the Business Environment Different now Compared to this Time Last Year?
In some ways, and for some sectors, the business environment has changed very little. Yes, people are working from home, and many are concerned about health and family, but for us as an agency, we're just seeing clients working harder than ever.
Particularly in health, wellness, nutrition, software, fintech and financial services, there is business to be done.
And in fact, global ad spend is predicted to fall by only 8.1% this year (to $563bn), compared with the 12.7% contraction in 2009.
But clearly, for the people within the business, there are some real challenges. Like everyone, I'm so sick of jumping from Zoom to Slack, to Skype, Teams and back again.
There's also a clear and present danger of burnout – with the divide between home and work thinner than ever. A client said to me last week, that he's originally thought it was quite pleasant to avoid the commute, to spend time with his wife and kids. But that now, rather than working from home, it feels like he's actually sleeping at work.
He's always on. And that's a problem, on a human level, for productivity – and for creativity.


Check out more episodes of Nick's podcast here.
Does COVID-19 Change the Environment for Advertising / Marketing? How?
I think COVID-19 is bringing out the best – and worst – in people.
Clearly, for some businesses, especially in travel and tourism, and placemaking for example, things have literally stopped – and the environment in which they are working is totally changed – for now at least. You have to look at both the demand-side and the supply-side here.
On the demand side, when will people be happy to travel? What type of people will want to travel? And what are the decision-making criteria? Quarantine periods, cleaning standards? Travel is a particular example, but the principle is true across every sector.
With charities, for example, who typically have seen giving drop by more than 50% since the start of the crisis.
Brands need to completely revisit their buyer personas, their value proposition, routes to market. Brands in the new world must be more relevant and visible than ever before and need to achieve this whilst extracting more value than ever before.
We know that.
And then on the supply side, we're seeing brands taking a long, hard look at their supply chain.
The rise of online marketplaces, for example, is dependent on a huge number of merchants being able to meet demand for online spikes and surges. Brands like Farfetch, BrandAlley and Depop for example are hugely interesting. Not least because BH&P have a high growth fintech client, Woodsford TradeBridge, who provide funding solutions to help the merchants grow.
But the reality is that when you are a brand, and dependent on components or products supplied by one or two main subcontractors, if those subcontractors have a problem with supply, then that ripples right up the chain.
Brands need to adapt. There is a need to constantly question everything. It's hard for clients.
Whilst that provides exciting opportunities for brands – big and small – to be brave, for me as a marketeer, it's important that we are empathetic – that we understand that clients have dispersed teams, reduced numbers, huge amounts of stress.
BH&P are working with some phenomenal companies that specialise in wellness, leadership and people. That's where we're seeing real growth. But it is challenging, as everything has to be done online.
It Seems we are Heading into some Form of Recession. How Does this Change Advertising / Marketing?
There's a lot of talk about 2008, and clearly we have a lot of experience of other recessions and natural disasters to call upon. We know from numerous longitudinal studies that brands that continue to invest in marketing during a crisis and subsequent recession, are those that are most resilient.
That recover most quickly.
But this is slightly different. Never before have we had the whole world in lockdown, with people working from home, and with unemployment levels where they are now. And the impact on mental health, as much as anything else, has resulted in not just a lack of appetite from many to continue to invest in marketing – but most importantly, not enough brands are investing in "new".
Touch wood, we've now got past the spate of home-made TV ads, thanking key workers, heart-warming and appropriate, but with little brand relevance. So brands need to really think about their message, to be genuine, to zag when others are zigging.
What we really need are brilliant creative ideas. The ones that are so blindingly obvious after you've seen them – but entirely elusive before.
I hope that more brands – especially those with an important role to play in recovery – will embrace this and have the confidence to develop powerful, unique brand stories that create connections.
I suspect that some will, whilst others will definitely not. So there will be a reshuffling of major players, challengers becoming market leaders, niche players stealing market share from those that refuse to change.
It will be really, really tough for some. I can think of several software giants that I've worked with, with marketing departments of hundreds, that are not especially agile, and that will struggle to change without strong and inspiring leadership.
This is a moment in time, where those that have great ideas – and not just marketing ideas, but business strategies too – will have the ability to shape whole sectors over the next few years.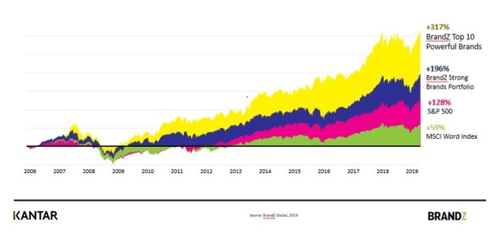 Do you need a Different Type of Advertising in These new Circumstances?
No. Good advertising was always about ideas that change behaviour. And that hasn't changed.
The media landscape has shifted – it's been fragmenting for some time, and I think that now, with out of home, TV and radio cheaper than ever before, people are testing out new channels and routes to market – which require new and more creative thinking.
For me, some of the biggest problems in marketing and advertising, such as the profusion of high-ranking but dreadful content, continue to cause more problems for my clients than COVID-19 will do.
I'm pleased to see that Google is going to be shifting their focus over the next 12 months, so that re-marketing will become much harder, and lazy brands will have to find new and better ways to communicate with prospects.
There's a Strong and Perfectly Reasonable Instinct to run Price Promotions at the Moment. Is that Wise?
Well, that clearly depends on the business strategy. For challengers that want to win market share, especially if they are able to offer something that offers people real value and support in the current moment, and where the cost of sales is low, price promotions and giveaways can be a pretty shrewd move.
Subscription-based software is a good example of this.
So long as they have a strategy in place to reinforce their brand at the same time, or to upsell customers later.
However, market leaders in particular should be careful about price promotions, which could devalue their brand and make them look cheap, or desperate.
There are also others, whose supply chains have been disrupted who should be very careful about price promotions. Whilst this can generate immediate sales, if this is done at a loss, then it can be challenging to put prices back up later. And if discounting is successful, and they cannot keep up with demand as a result, then there is a clear and present danger of damage to their brand.
In this world of online reviews and social media, one unhappy customer can have a ripple effect that can be hard to repair.
What Should Agency Leaders Focus on to keep their Agencies Healthy?
I can only speak for BH&P as an agency, but I would definitely say that it's important to value your people, to listen, and to continue to strive to do good work. I always say that we make our own luck, and this has never been more relevant than it is now.
We've always intended to be our own best case study, and it's only really now, that I've seen us investing in our own brand to the level that we should. In normal times, the agency work gets deprioritised at the expense of client work. But we're determined that this is an initiative that we will keep going when the crisis is over. It's a whole team effort, but makes people feel that they are part of something worthwhile.
As agency leaders, we have a vitally important role to play in leading the changes that are needed to keep any agency healthy. To quote Simon Sinek, "as individuals and as organisations, we follow those who lead not because we have to, but because we want to". We follow those who lead not for them, but for ourselves.
I am worried about my team. About everybody's mental health and wellbeing. I want people to have the space to think and act creatively. I worry that I'm not a caring enough leader. That being physically apart is having an impact on people's ability to work together as a united team. That I'm not doing enough.
But I hope that what I'm doing - what we are doing – is enough. My biggest job right now is to make sure that we continue to surprise and delight clients, and to bring in new clients, so everybody keeps their job. I fervently believe that by having a team of talented people that really care about the agency, we will come through this stronger and better than before. I definitely cannot do this without all of their input. They challenge me and push me every day – and that's what makes us stronger. More creative.
At BH&P, we have always tried to win clients like us – brands that are large enough to do marketing "properly", but small enough to "care". And we're really seeing that now more than ever. I think that is, in large part, why we've retained all our clients, and our whole team, and even won some new work – albeit a modest amount - since COVID-19 began. That is no accident.
There was Already a lot of Change going on in the World of Agencies before COVID-19. Will the Current Situation Accelerate these Changes?
The sorts of changes I've seen in the world of agencies include clients taking more work in house, and larger agencies losing retainers and instead surviving on project work. They are too process-driven, too bulky, to solve business problems in creative ways. And the work – the quality of the ideas - suffers as a result.
BH&P have won accounts that previously were managed by big agency networks, and clients definitely seem to value the much leaner approach that we as a smaller and more nimble agency can offer.
Conversely, I've seen some real niche players do extremely well in recent months – experts in SEO, experiential, eCommerce – but these tend to be technical specialists that don't really understand creativity or the psychology of advertising and human behaviour.
And that's a problem. It leads to huge volumes of work that looks good, but does not actually make anyone think or feel anything new.
It's bad advertising, essentially, which in turn makes it hard for consumers – or business buyers – to make informed purchasing decisions.
But do I think COVID-19 will accelerate these changes? Quite possibly. The world is suddenly a different place, where we live amidst a huge economic shock. Big agency networks have shed large numbers of people, and I'm sure many of these will go on to set up agencies of their own.
I strongly believed the marketing and communications industry was not nimble or adaptive enough for the next generation of business before this crisis - and I believe this more than ever now.
The businesses of tomorrow need a more targeted and efficient agency model.
Bigger, more traditional agencies, will struggle to adapt – they have too many people, too much structure. They will need to relook at culture, structure, roles and technology to create a much more agile agency model.
We're lucky in that regards, in that we're building a lean agency from the ground up. We're employing the very best people and engaging them to be part of the change, to shape the agency as we grow, so this is literally what makes BH&P the agency it is today.
Sign Up
Join other savvy sales and marketing pros who receive occasional updates on our podcast, blog, insights, tips, and best practices in venture marketing.